The Khong Guan factory tour is a specially curated programme that showcases the behind-the-scenes of the biscuit manufacturing process. During the tour, visitors will be given a brief introduction to the history of Khong Guan and the variety of biscuits it produced.
Visitors can also get a chance to visit the production floor to learn more about the the biscuit-making process. After the tour, visitors can visit our factory store to purchase our biscuits.
Duration: 1.5 to 2 hours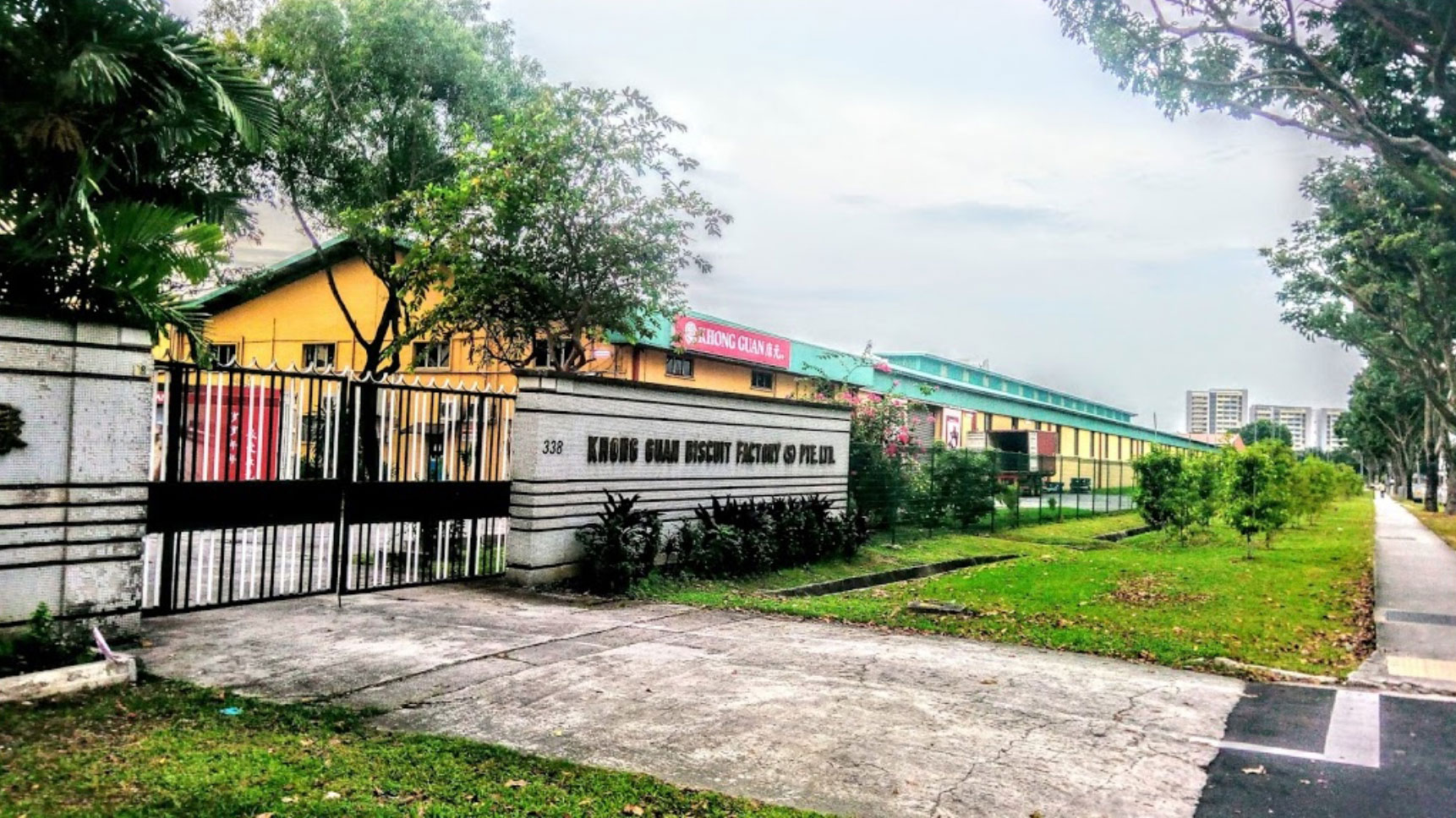 Tour is unavailable
COVID-19
Response
Due to the current global pandemic,
the Khong Guan Factory Tour
is temporarily suspended until further
notice. Please check back with us
in the future for further updates"
Due to the pandemic
Factory tour is
unavailable
Min – 15 persons Max – 20 persons
The factory tour is currently open only to local MOE recognized educational institutions and government agencies.
4
.

Adult supervision is required for our visiting friends
5
.

For hygiene and safety reasons, visitors are
Interested parties are ENCOURAGED to book tours 3 months prior to their requested visit date.
7
.

48 hours advance notice of any cancellation is required
Please note that Khong Guan Biscuit reserves the right to cancel or postpone any factory visit at any time.
What you need to know about the factory:
Tour Days:
Every Tuesday &
Thursday
Tour Time:
1 PM to 2:30 PM