KHONG GUAN MILESTONES
Timeline
1947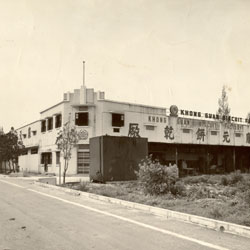 Khong Guan Biscuit Factory (Singapore) Pte Ltd was established. First factory in Singapore was set up.
1950s and 1960s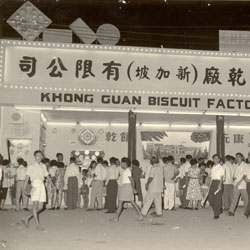 Following its success in the local market, Khong Guan ventured into the overseas markets and set up factories in its neighboring country, Malaysia.
1970s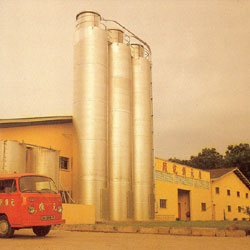 Factory in Singapore was relocated to a bigger space in Jurong to accommodate capacity increase. Khong Guan also continued to expand beyond its neighboring countries. More factories were set up in the South East Asia region and biscuits were distributed to the Middle East and Hong Kong.
1980s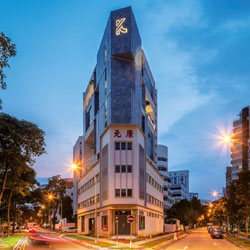 Khong Guan began exporting internationally, to countries such as Japan and the USA. Since then, the company has exported their products to more than 40 countries. The brand also received numerous awards like the Monde Selection awards, which represent the highest international accolade of quality.
2000s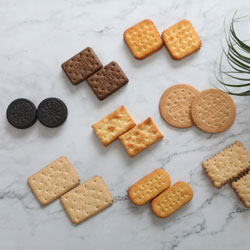 To adapt to changing consumer tastes, Khong Guan has always sought to improve their products. Coming up with new product lines, and improving the quality and packaging of the biscuits is an ongoing process for the company.
Now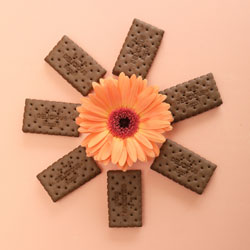 Khong Guan Biscuit Factory (Singapore) Pte Ltd has continued to commit itself to provide quality and fresh biscuits.
About Us
History
behind
the biscuits
Making the biscuits
Our process
and quality
assurance