OUR PROCESSES AND QUALITY ASSURANCE
Making of the Biscuit
The 4 stages to making biscuits in a factory – mixing,
forming, baking and packing.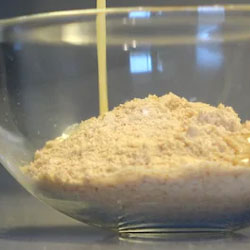 Step 1.
Mixing
In the mixing stage, flour, fat, sugar, water and other ingredients are mixed together in the right proportion in large mixers to form the dough. The mixing time is carefully managed to achieve uniform distribution of ingredients and the right dough consistency.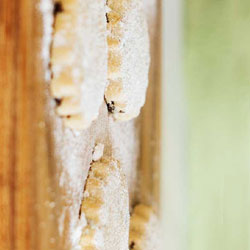 Step 2
Forming
Depending on the types of biscuits being made, stamping cutters or rotary moulders are used to form the biscuit shapes.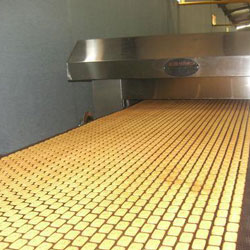 Step 3
Baking
The moulded biscuit shapes are then conveyed through the oven on wire mesh bands and baked at the desired temperatures. The heating of the biscuits inside the oven removes moisture from the biscuit dough and gives the biscuit shapes colour and volume during the baking process. Dampers are used to control the moisture inside the oven. Different heating profiles and times are maintained for different varieties of biscuits.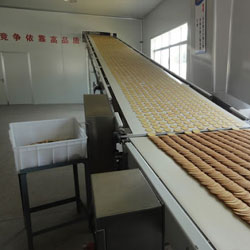 Step 4
Cooling
The baked biscuits are passed onto cooling conveyors for natural cooling to room temperature prior to packing. Natural cooling is preferred over forced cooling as it maintains the texture quality of the biscuit. Biscuits for cream sandwiches are fed into creaming machines.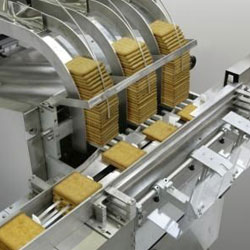 Step 5
Packing
The biscuits are now ready for packing and are stacked and fed into the packaging machine. The packages are then put into cartons ready to be shipped.
Step 6
Quality Control Checks
Quality control checks are conducted at every stage of the biscuit making process, to ensure that set standards and consistency are maintained.
CONTACT US
Questions?


Get in touch.